As March Madness approaches, it's a perfect time to start thinking about getting into the game and enjoy some of the best college basketball action of the year. Whether you're a fan, coach, or player, there's no better time to get in the spirit of the tournament than by installing a sport court in your own backyard.
Sport court installations have become increasingly popular in recent years, as homeowners look for ways to create outdoor living spaces that are functional, versatile, and low-maintenance. A sport court offers a variety of benefits, including:
Improved athleticism: A sport court provides a safe and reliable surface for practicing and playing your favorite sports, helping to improve your skills and athletic abilities.
Increased physical activity: With a sport court installed in your backyard, you'll have the opportunity to play games, participate in drills, and engage in physical activity on a regular basis.
Quality family time: A sport court is a great way to bring the family together and encourage physical activity and fun. Whether you're playing a game of basketball, volleyball, or tennis, a sport court provides a space for quality family time.
Year-round use: A sport court is an all-weather surface, making it possible to enjoy outdoor sports and games no matter the weather conditions.
Low maintenance: Sport courts are low-maintenance, requiring occasional cleaning and surface touch-ups to keep them looking great.
At Lucas & Clark Grounds Company, we specialize in sport court installations, providing top-quality court systems that are designed to meet the needs of homeowners and athletes alike. Our experienced design team has the knowledge and expertise to help you select the perfect court system for your property, taking into consideration factors such as size, budget, and desired sports.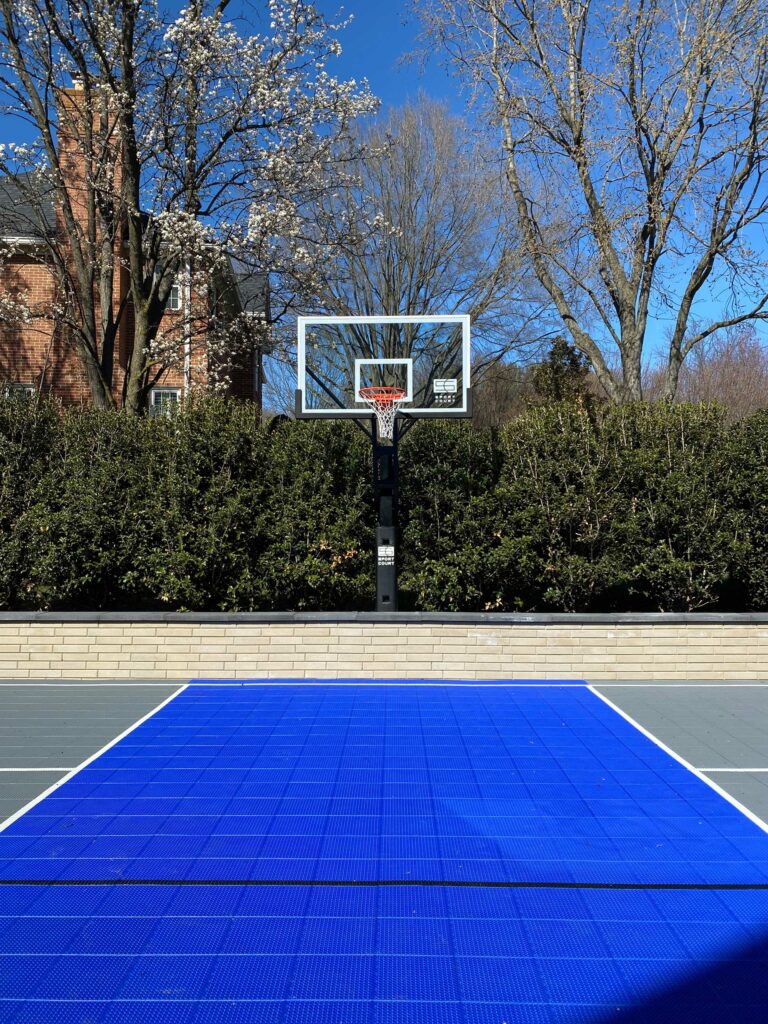 Whether you're looking to install a full-size basketball court, pickle ball court, or multi-sport court, Lucas & Clark Grounds Company can help you get started. Our designers will work with you to design and create a court system that meets your needs, ensuring that your backyard is ready to go for March Madness and beyond.
So if you're looking for a way to get in the game and enjoy some of the best college basketball action of the year, consider installing a sport court in your backyard. With the benefits of improved athleticism, increased physical activity, and quality family time, a sport court is a great investment that you'll enjoy for years to come. Contact Lucas & Clark Company today to learn more about our sport court installations and how we can help you get started.