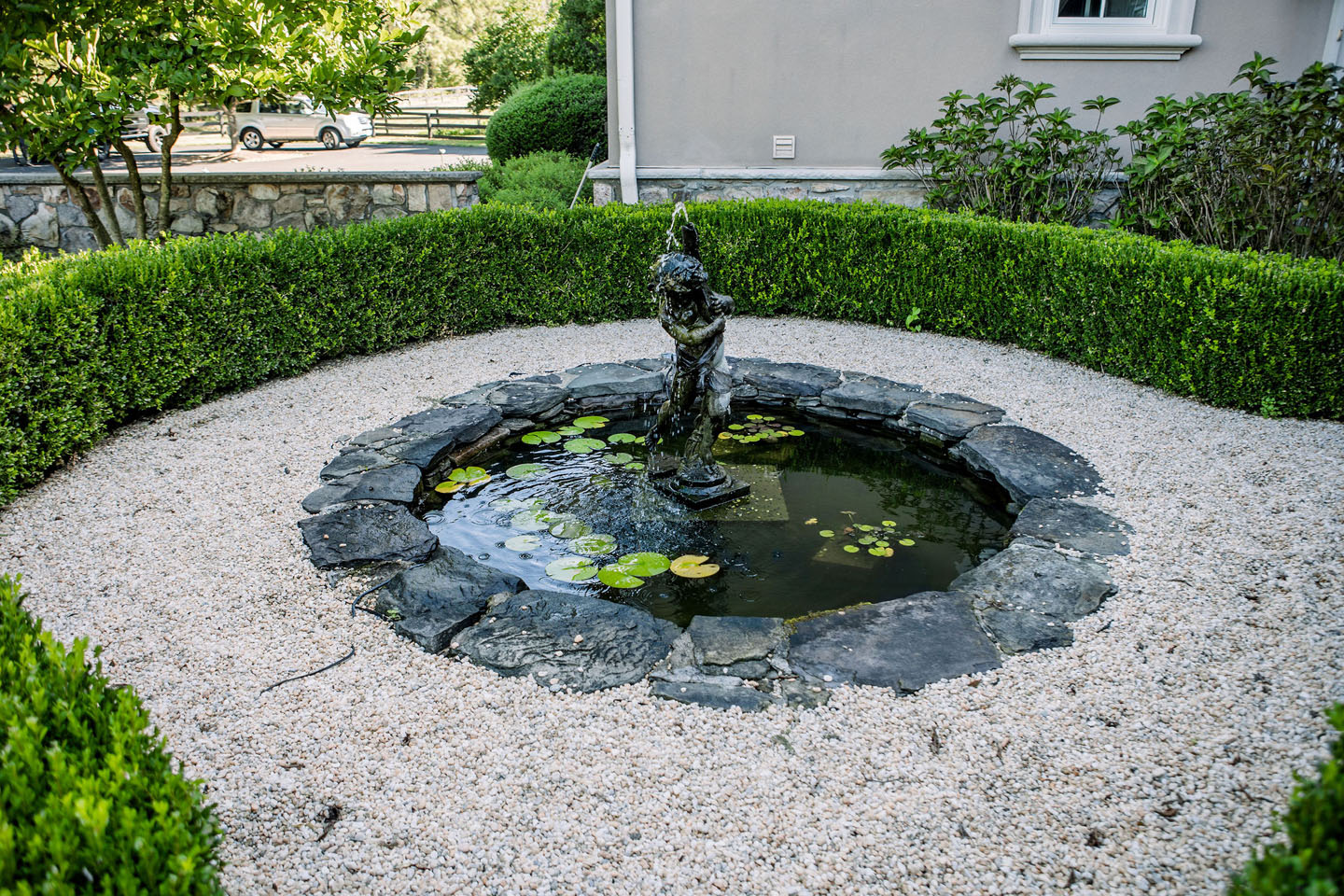 Water Feature and Pond Design Services
Welcome to Lucas & Clark Grounds Company, your premier destination for water feature and pond design services. We specialize in transforming outdoor spaces into serene oases that captivate the senses and elevate the beauty of your property. Whether you envision a peaceful backyard pond, a majestic waterfall, a water garden, or a unique fountain, our experienced team of designers is here to turn your water feature project dreams into reality.
Lucas & Clark Provides the Following Water Feature and Pond Design Services:
Backyard Ponds: Create a soothing and enchanting atmosphere with a professionally designed backyard pond. Our expert pond builders will customize the size, shape, and features of your dream pond to suit your preferences, seamlessly integrating it into your landscape for a harmonious and natural look.
Waterfalls and Cascades: Add drama and elegance to your outdoor space with a breathtaking waterfall or cascading water feature. We will design and construct a cascading water element that brings movement, sound, and visual appeal to your garden or patio.
Fountains: Enhance the aesthetics and allure of your outdoor area with a stunning fountain. Whether you desire a traditional tiered fountain or a modern sculptural design, our team will create a captivating focal point that enhances the ambiance of your space.
Pondless Water Features: Enjoy the beauty and tranquility of a water feature without the maintenance of a pond. Our pondless water features utilize a hidden reservoir to create cascading waterfalls or bubbling rocks, adding elegance and serenity to your landscape.
Koi Ponds: Create a vibrant and captivating aquatic ecosystem with a professionally designed koi pond. Our pond crew will incorporate filtration systems, proper water circulation, and beautiful aquatic plants to create a healthy environment for your prized koi fish.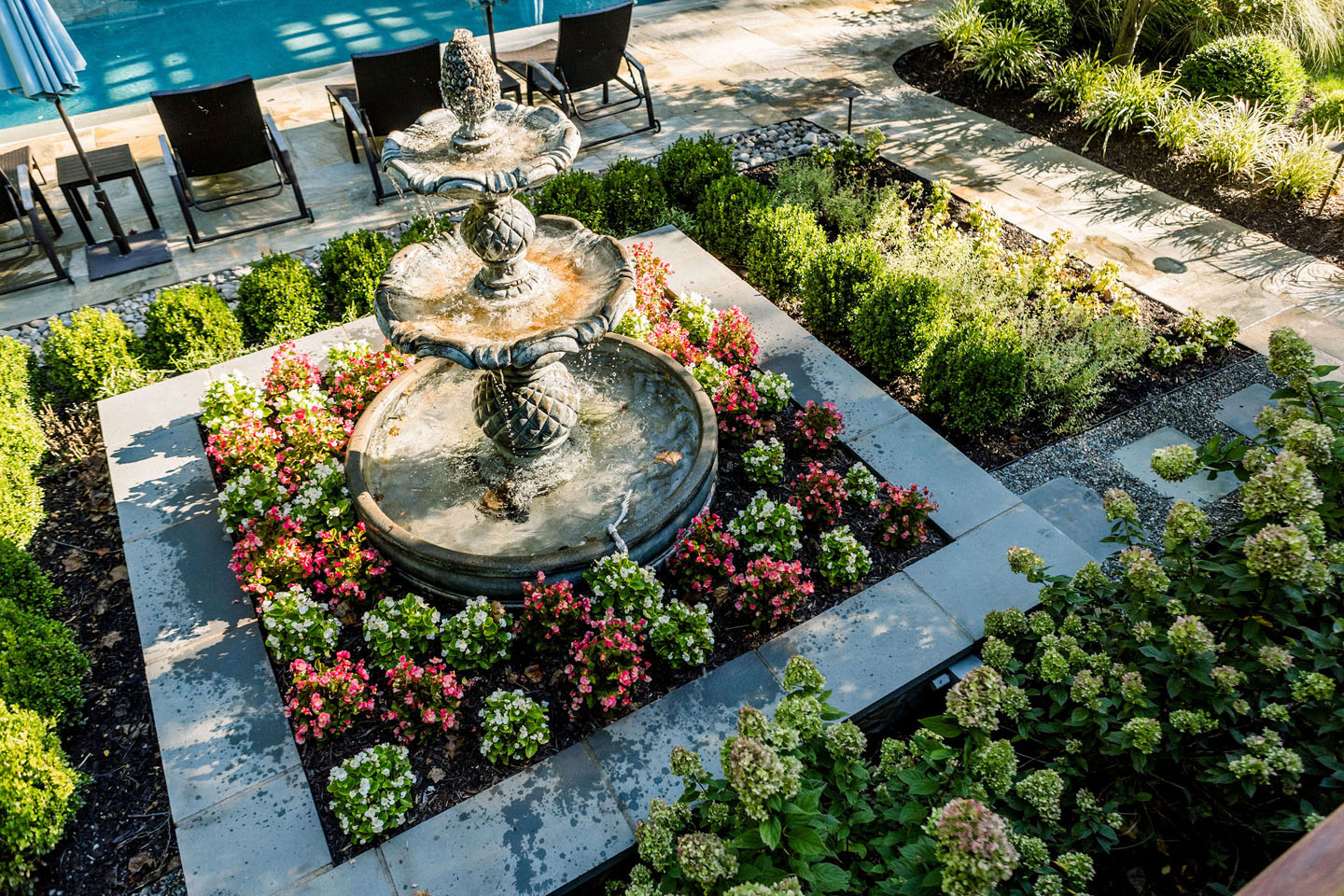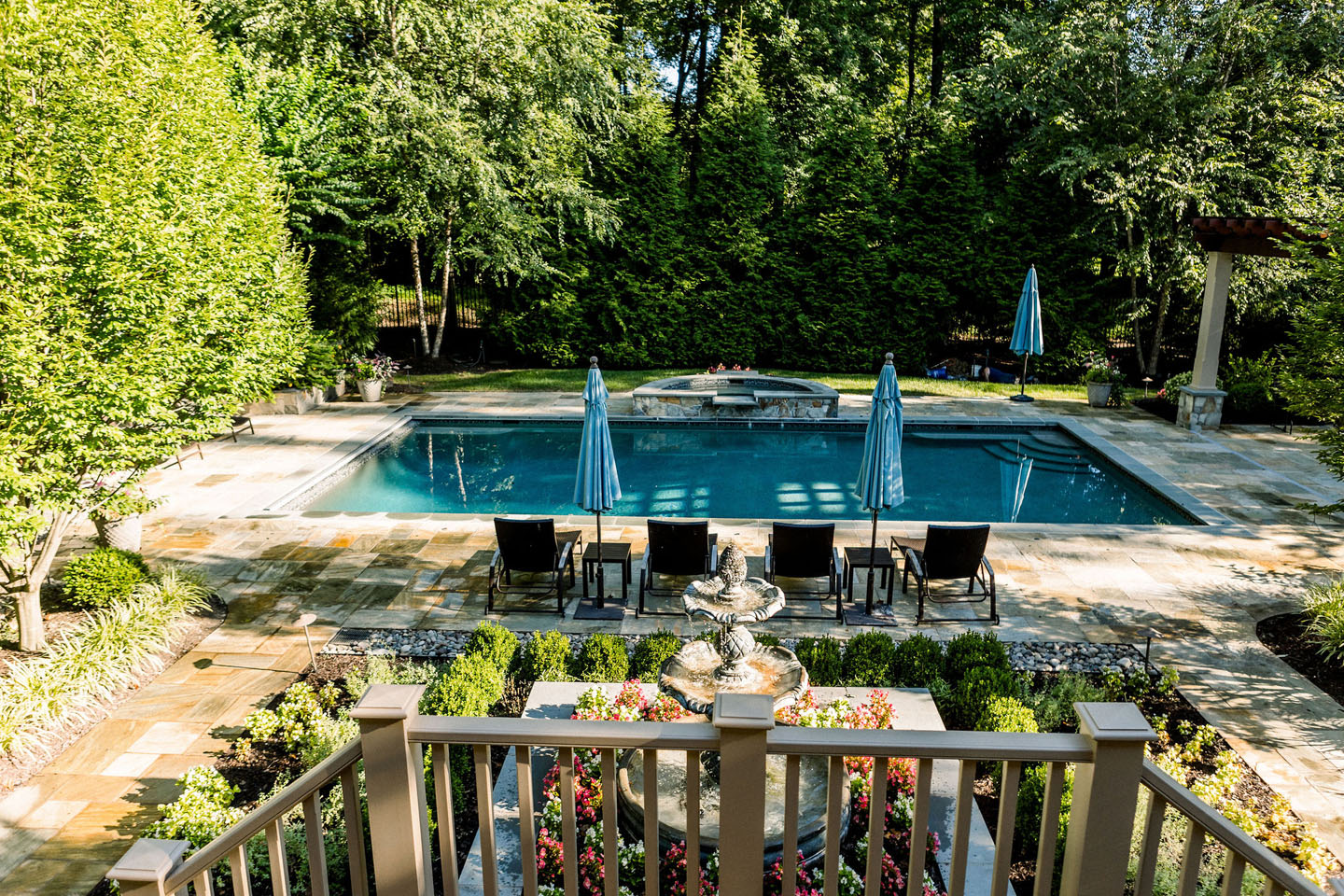 Why Choose Lucas & Clark Grounds Company for Water Feature and Pond Design?
Expertise and Experience: With years of experience in water feature and pond design, our knowledgeable team has the skills and expertise to bring your vision to life. We stay updated with the latest trends and techniques to deliver innovative and captivating designs.
Customized Solutions: We take a personalized approach to landscape design, considering your preferences, space, and budget to design a water feature or pond that perfectly complements your outdoor area. Our team will collaborate closely with you throughout the construction process to ensure your unique vision is translated into a stunning reality.
Quality and Craftsmanship: We use top-quality materials and equipment from trusted suppliers to ensure the durability, longevity, and beauty of your water feature or pond. Our attention to detail and commitment to superior craftsmanship guarantee exceptional results and a stunning addition to your landscape.
Contact us today to schedule a consultation and let us bring the soothing sound and captivating beauty of water to your outdoor space.
Transform Your Outdoor Space with Lucas & Clark Grounds Company
Ready to create a tranquil and captivating outdoor oasis with a custom water feature or pond? Contact Lucas & Clark Grounds Company today for professional water feature and pond design services in the Great Falls, McLean, Vienna, North Arlington, and Leesburg areas. Let our experts in water feature and pond design transform your property into a peaceful sanctuary where you can unwind and connect with nature.