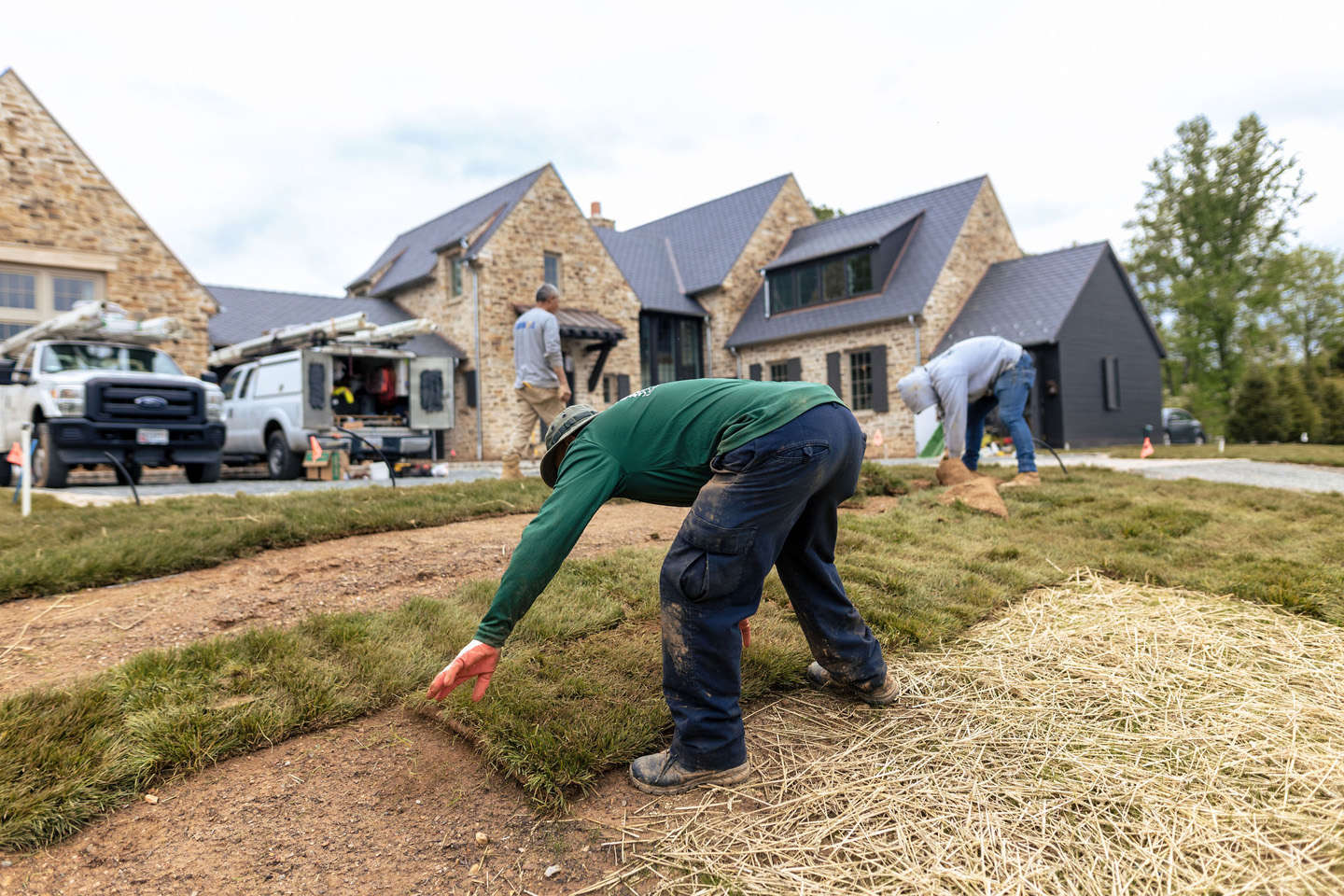 Premier Destination for Sod Installation
Welcome to Lucas & Clark Grounds Company, your trusted experts in professional sod installation in the Great Falls, McLean, Vienna, North Arlington, and Leesburg areas. We specialize in transforming landscapes with lush, vibrant sod that adds instant beauty and enhances the overall appeal of your outdoor space. Whether you're starting from scratch with a barren landscape or looking to revitalize your existing lawn, our skilled team is here to provide top-notch sod installation services tailored to your specific needs.
Lucas & Clark Provides the Following Sod Installation Services:
Experience the joy of a beautiful, healthy lawn with our professional sod installation services. Our team will carefully prepare the ground, ensuring proper soil composition and addressing any underlying issues to create an ideal environment for your new sod. We source high-quality sod from trusted suppliers to ensure the best results. With precise installation techniques, we guarantee a seamless and even coverage, giving you a fresh, great-looking lawn in no time.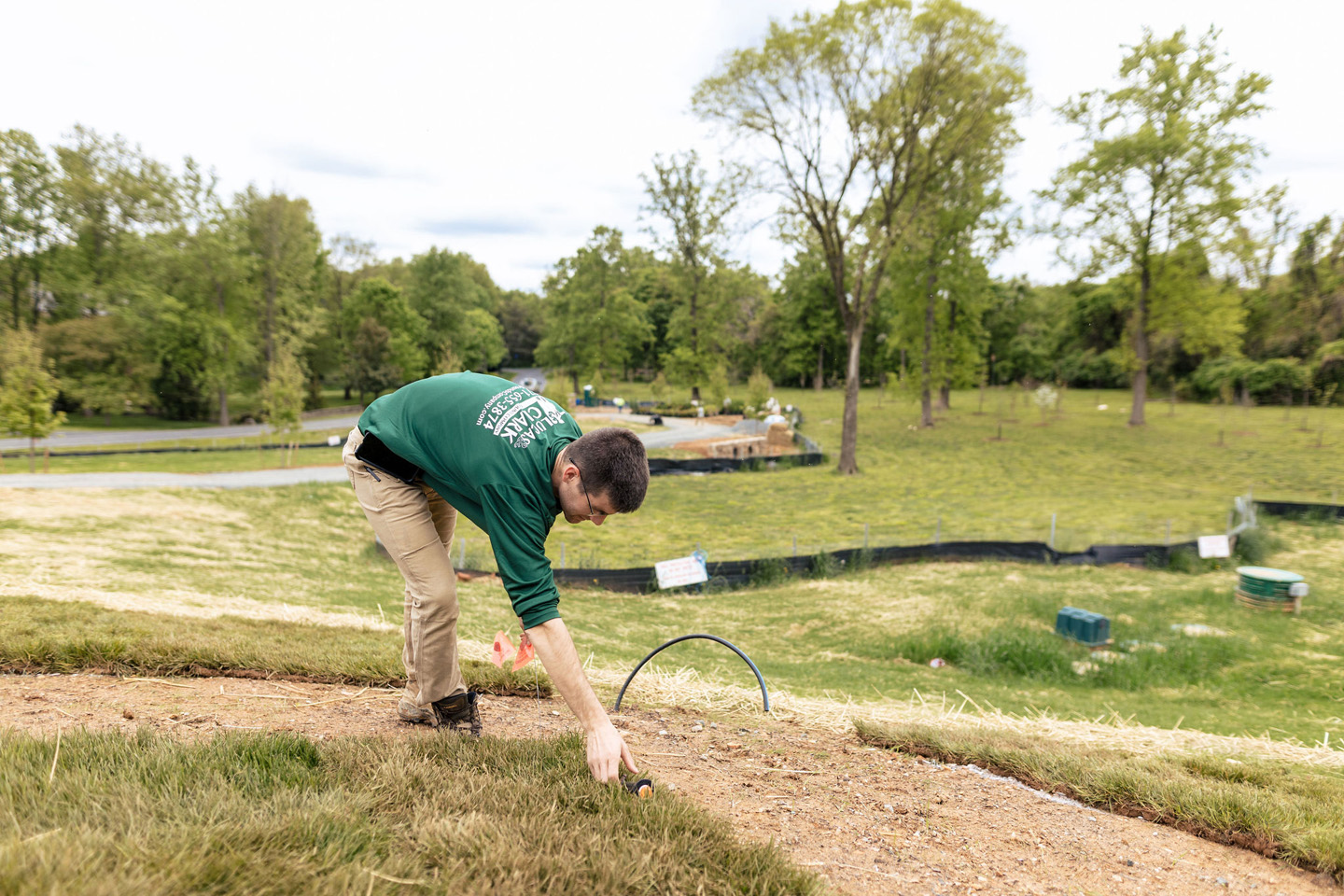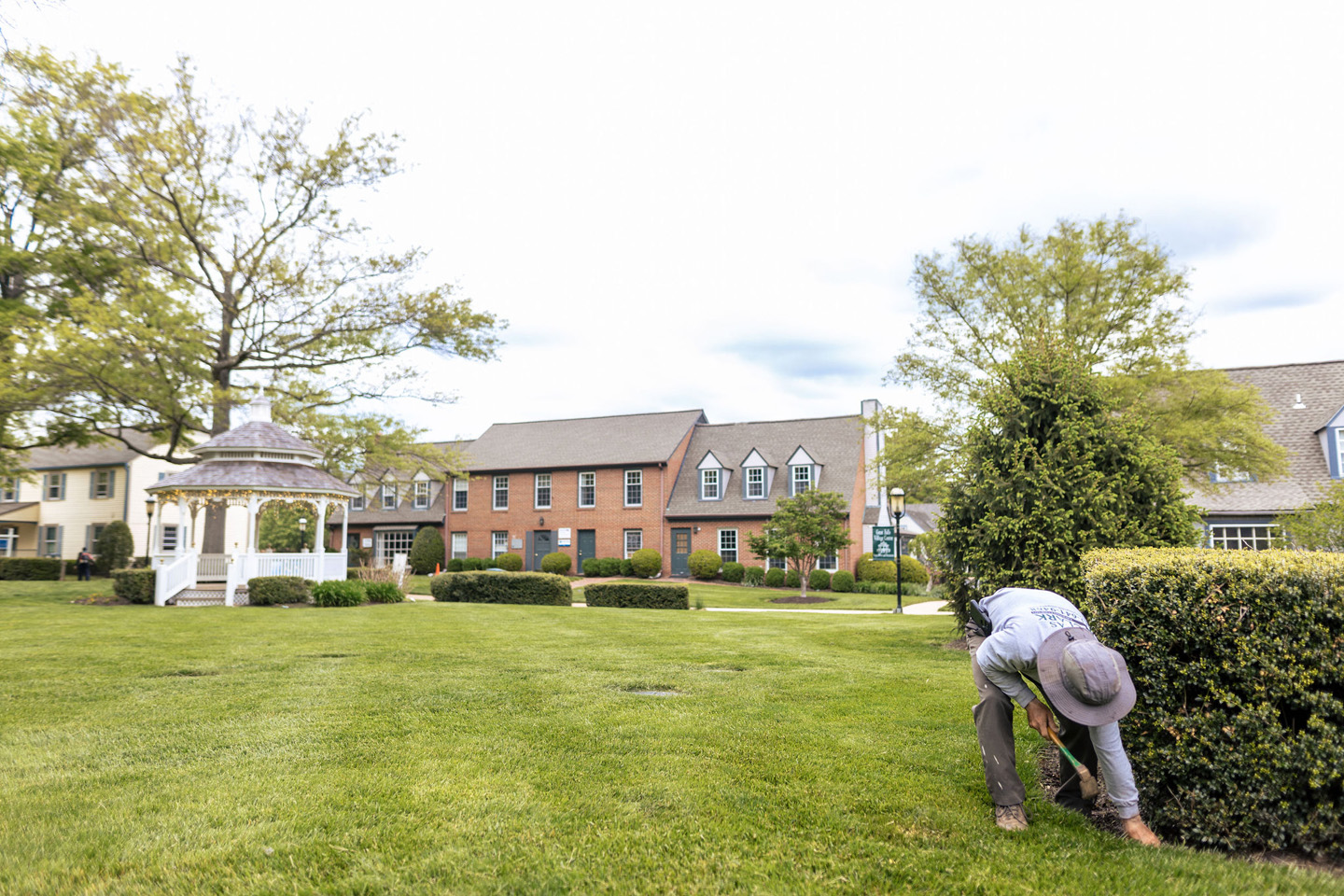 Why Choose Lucas & Clark Grounds Company for Sod Installation?
Expertise and Experience: With years of experience in sod installation and landscape design, our knowledgeable team has the skills and expertise to deliver exceptional results. We understand the unique needs of different grass types and will recommend the most suitable types of sod for your specific location and desired outcome.
Customized Solutions: We take a personalized approach, considering factors such as soil type, sunlight exposure and shade tolerance, watering schedule, and foot traffic to select the right type of sod for your lawn. Our team will work closely with you to ensure your landscaping project is brought to life and that your new, amazing yard exceeds your expectations.
Quality and Reliability: We source top-quality sod from reputable suppliers to ensure that your entire lawn is healthy, durable, and long-lasting. Our commitment to sod quality extends to our installation techniques, ensuring proper sod establishment and optimal growth.
Contact us today to schedule a consultation and let us help you create the beautiful lawn of your dreams.
Transform Your Landscape with Lucas & Clark Grounds Company
Ready to enjoy a lush, green lawn? Contact Lucas & Clark Grounds Company today for professional sod installation and landscaping services in the Great Falls, McLean, Vienna, North Arlington, and Leesburg areas. Let our experts transform your outdoor space with fresh sod that will create a beautiful, inviting environment for you and your family to enjoy. Schedule a consultation now and take the first step towards a vibrant, picture-perfect lawn.