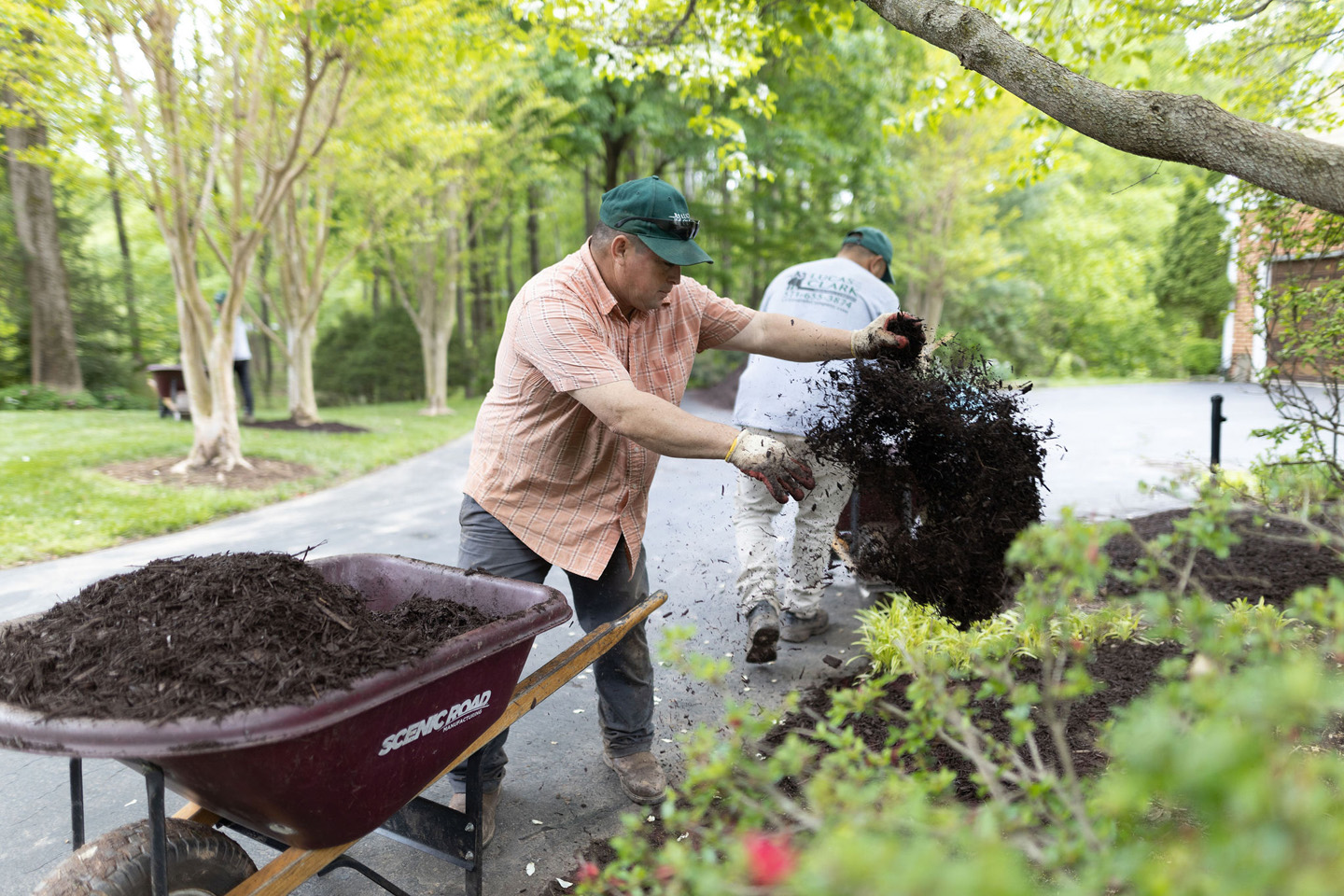 Spring Clean-up & Mulching
Welcome to Lucas & Clark Grounds Company, your trusted partner for comprehensive spring clean-up and mulching services. We understand the importance of spring cleaning in maintaining a healthy and visually appealing landscape, and our expert team is here to ensure your property is rejuvenated and ready to thrive once the cold winter ends and the warmer weather comes.
Lucas & Clark Provides the Following Clean-up & Mulching Services:
Thorough Spring Clean-up: At Lucas & Clark Grounds Company, we take pride in conducting a thorough spring clean-up of your property. Our dedicated yard maintenance team will remove dead leaves and late winter debris from your lawn and plant beds to ensure they are free from any elements that may adversely impact their health. We go the extra mile to deliver a detail-oriented job without any shortcuts. We begin by hand weeding, avoiding the use of weed whackers that can cause damage. This meticulous approach ensures that unwanted vegetation is thoroughly removed, allowing your plants to thrive.
Preparation and Clean Edging: To prepare your landscape for the upcoming season, we apply a pre-emergent herbicide solution to prevent future weed growth. This proactive step helps maintain the cleanliness and health of your beds throughout the season. Additionally, we meticulously clean the edges of your flower beds, providing a clean and defined appearance. Our clean edging enhances the overall presentation of your landscape and garden beds, adding to the curb appeal of your property.
Premium Grade Mulch Application: We understand that quality mulching is fundamental to enhancing the curb appeal of your property. At Lucas & Clark Grounds Company, we work diligently to get it just right. We start by carefully selecting premium-grade mulch that meets our high standards. We offer a range of colors for you to choose from, allowing you to customize the look of your landscape. Our experienced team applies each layer of mulch with precision, ensuring an even and balanced distribution. We are careful not to apply too much mulch, as excessive amounts can hinder plant health and cause issues such as root rot. Our goal is to provide the perfect amount of fresh mulch to enhance the aesthetics of your beds and promote healthy growth.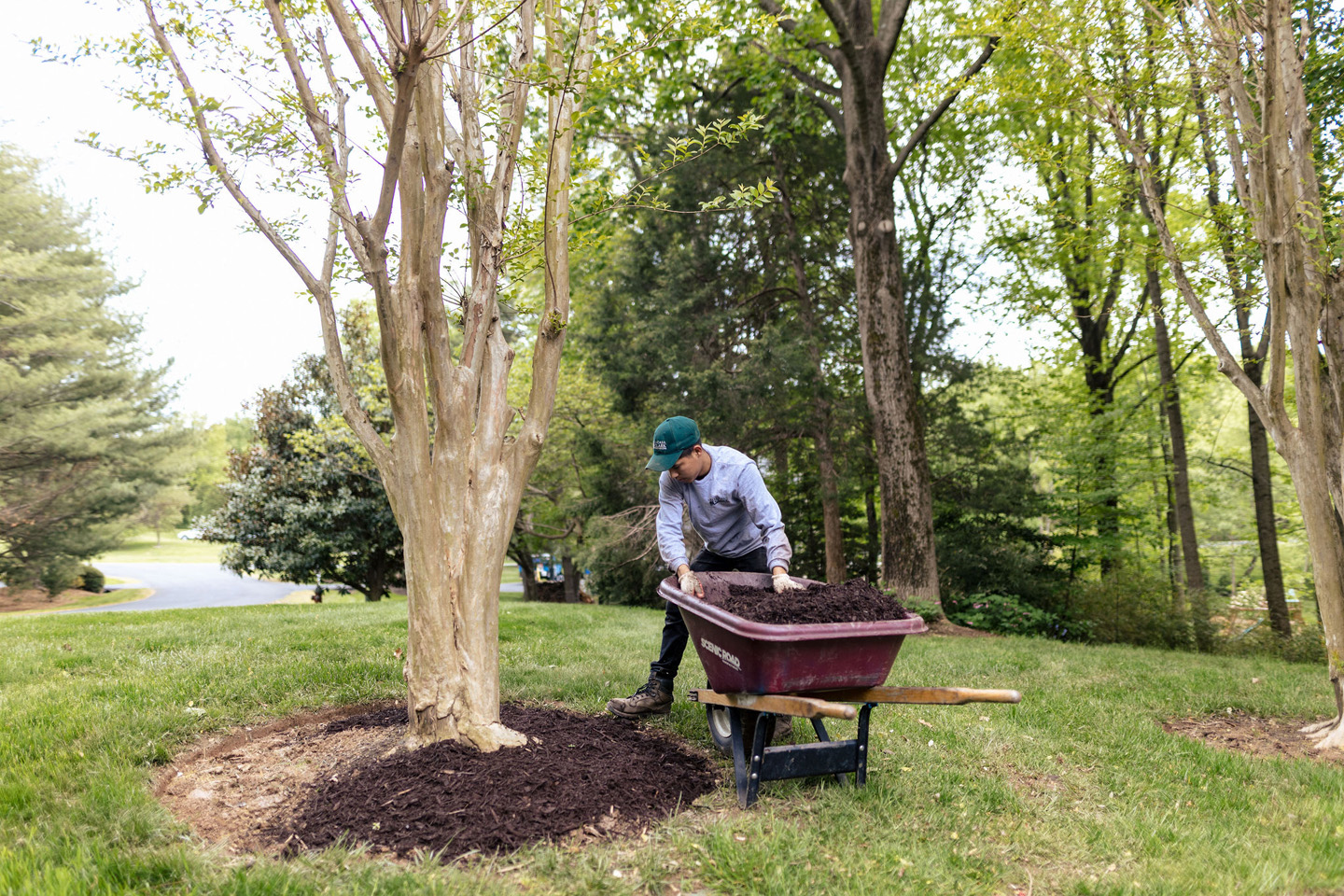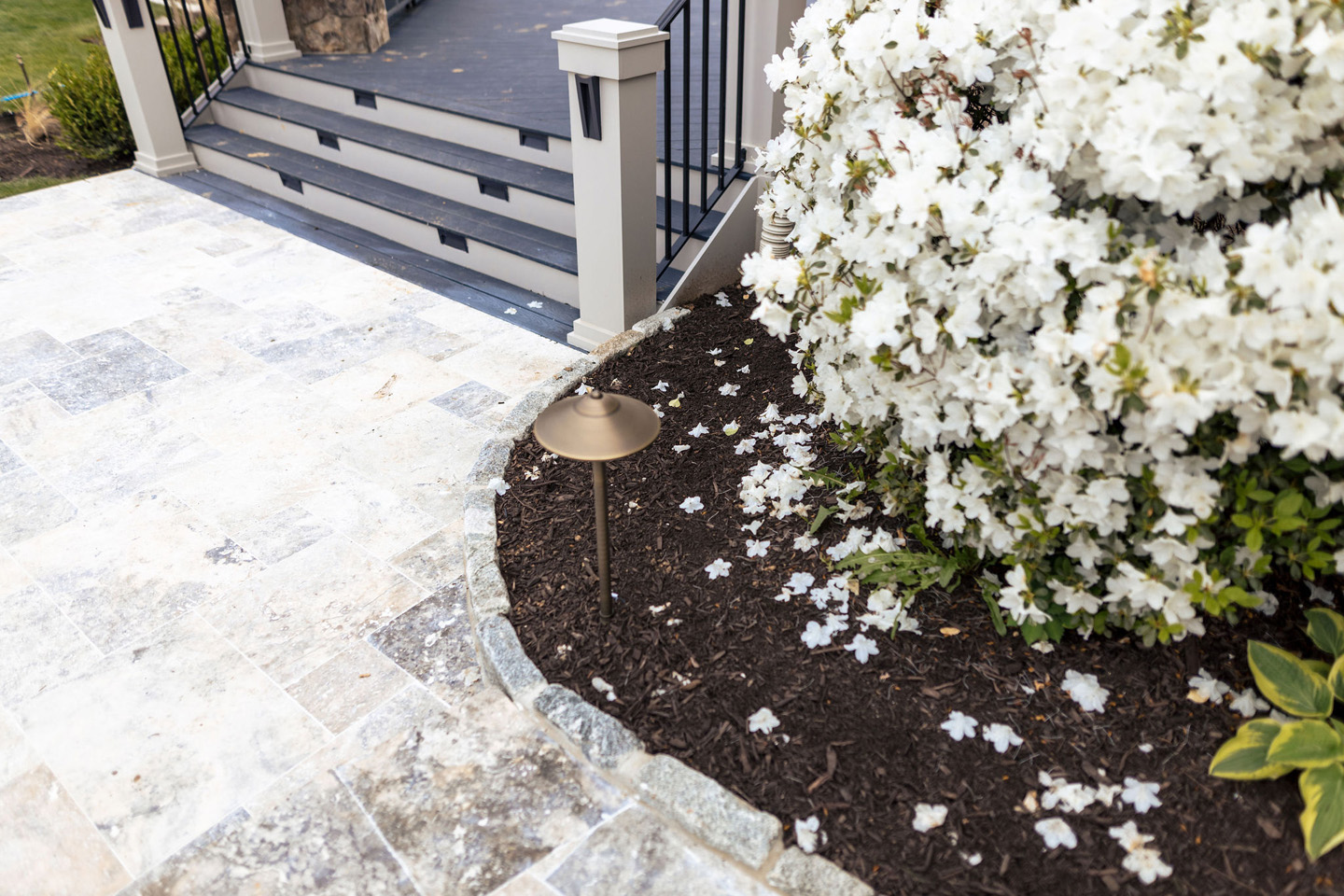 Why Choose Lucas & Clark Grounds Company for Spring Clean-up & Mulching?
Attention to Detail: We believe in delivering exceptional results through meticulous attention to detail. Our team takes the time to ensure that your property is thoroughly cleaned, pruned, and prepared for the new season. We leave no stone unturned in creating a well-maintained and attractive landscape.
Expertise and Experience: With years of experience in the landscaping industry, our knowledgeable lawn care team has the skills and expertise to provide professional spring clean-up and mulching services. We stay updated with the latest techniques and practices to deliver outstanding results.
Quality and Customer Satisfaction: We are committed to using premium-grade materials and providing top-notch customer service. Our goal is to exceed your expectations and ensure your complete satisfaction with our wide range of spring clean-up and mulching services.
Schedule your spring clean-up and mulching service now and enjoy a rejuvenated and well-prepared landscape that sets the stage for a beautiful and thriving spring season.
Transform Your Landscape with Lucas & Clark Grounds Company
Contact us today to schedule your spring clean-up and mulching service and experience the difference of working with a trusted partner. Let Lucas & Clark Grounds Company help you prepare your outdoor space for a vibrant and healthy season ahead.