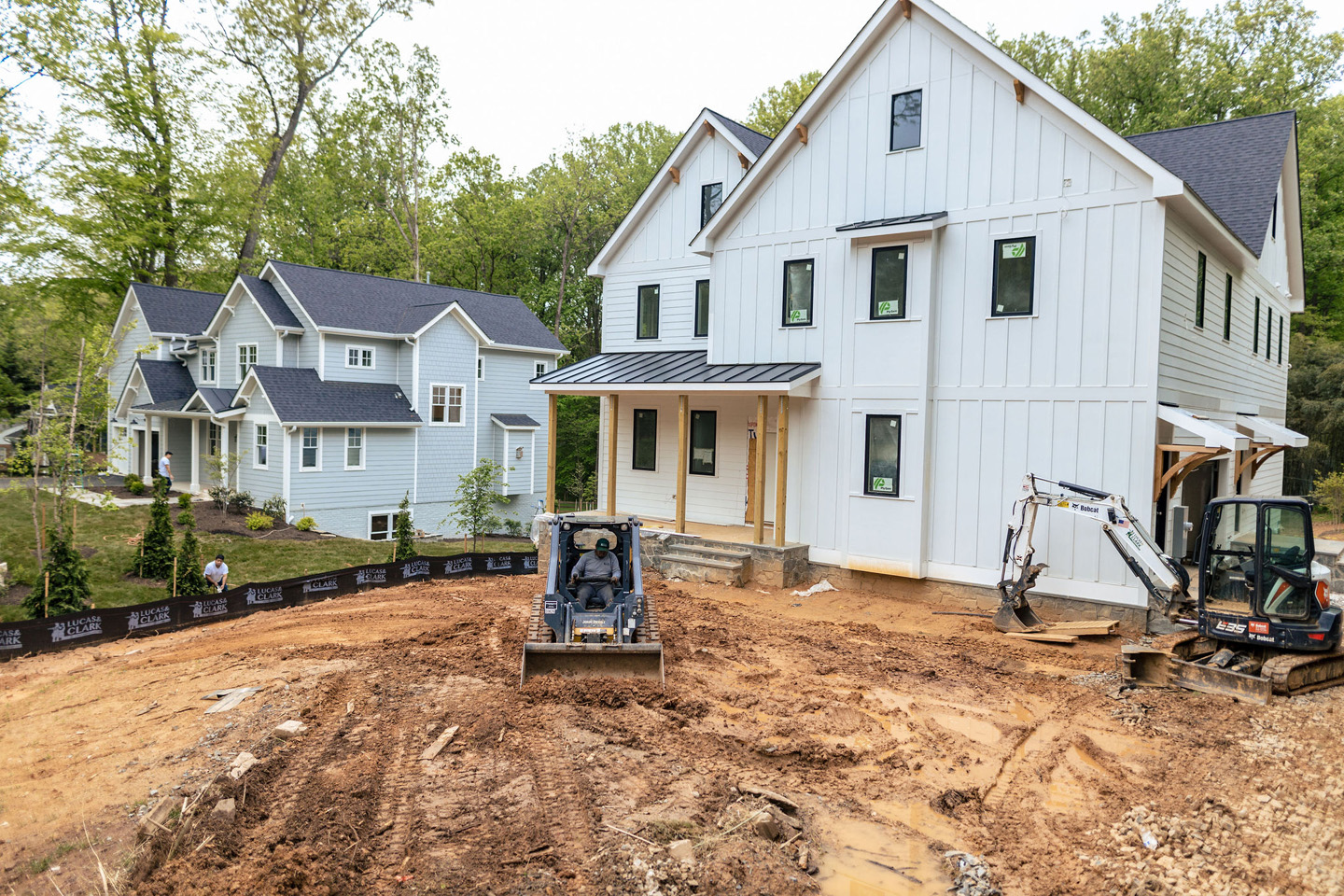 Expert Grading Services
Welcome to Lucas & Clark Grounds Company, your trusted partner for expert grading services in the Great Falls, McLean, Vienna, North Arlington, and Leesburg areas. We specialize in transforming new construction sites, uneven ground or sloped landscapes into beautiful, functional, and level spaces. Whether you need land grading services for a new construction project, landscape renovation, or drainage improvement, our skilled, experienced team is here to ensure a smooth and seamless result.
Lucas & Clark Provides the Following Expert Grading Services:
Site Evaluation and Planning: We begin every grading and leveling project with a thorough site evaluation. Our team of experienced professionals reviews the approved site plan, assesses the topography, soil composition, drainage patterns, and your specific requirements. We then execute on a comprehensive plan to fit the needs of your site.
Precision Grading and Leveling: Using advanced techniques and equipment, we carefully manipulate the terrain to create a properly graded surface. Whether it's a small residential yard or a large commercial property, our experienced operators skillfully grade and level the land, paying attention to every detail.
Drainage Solutions: Proper drainage is crucial to maintain the integrity of your property. Our grading and leveling services include the installation of effective drainage systems to prevent water buildup around the foundation of structures, soil erosion, and other potential issues. We address existing drainage issues and design solutions that optimize water flow and protect your landscape from unsightly water pooling or costly damage.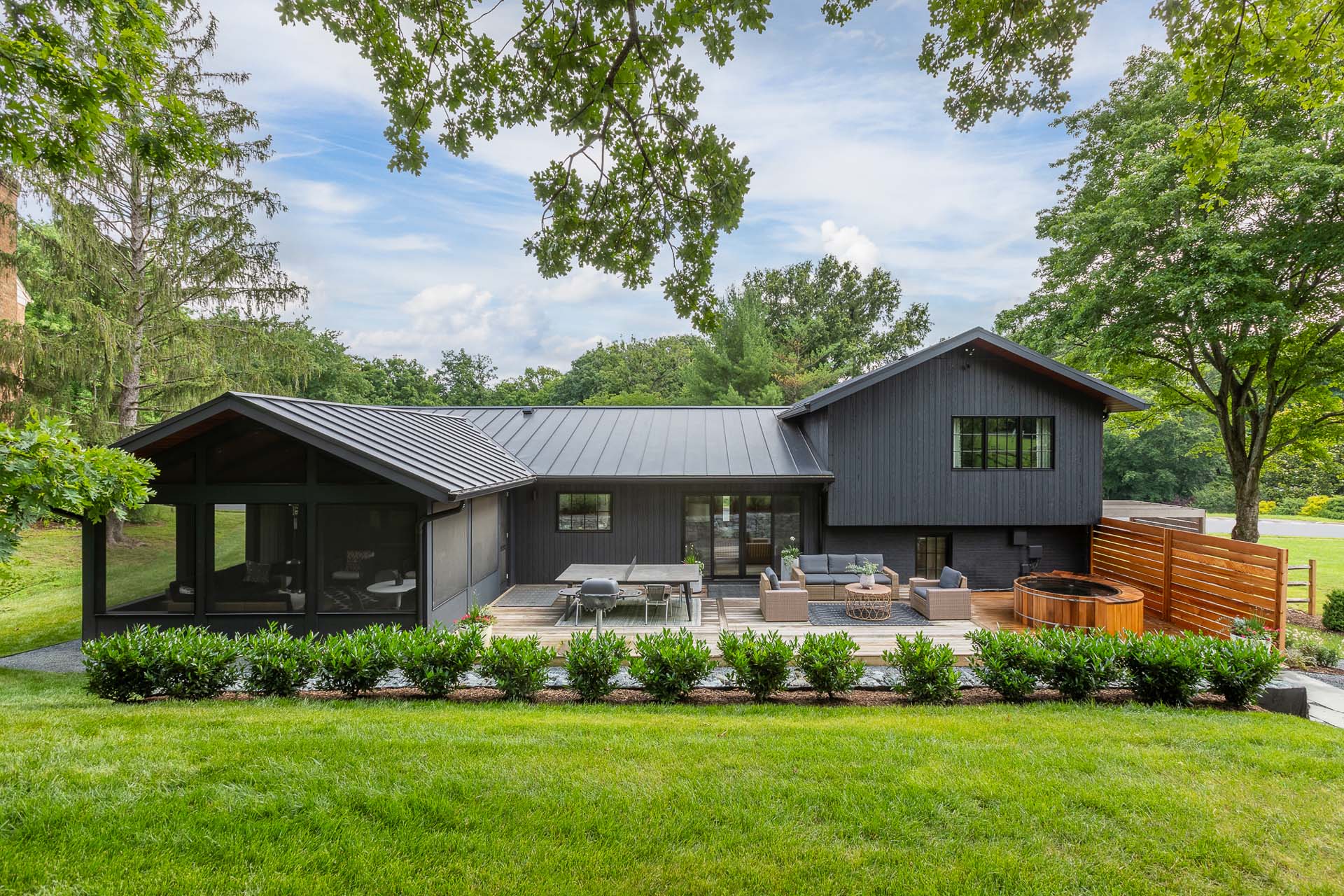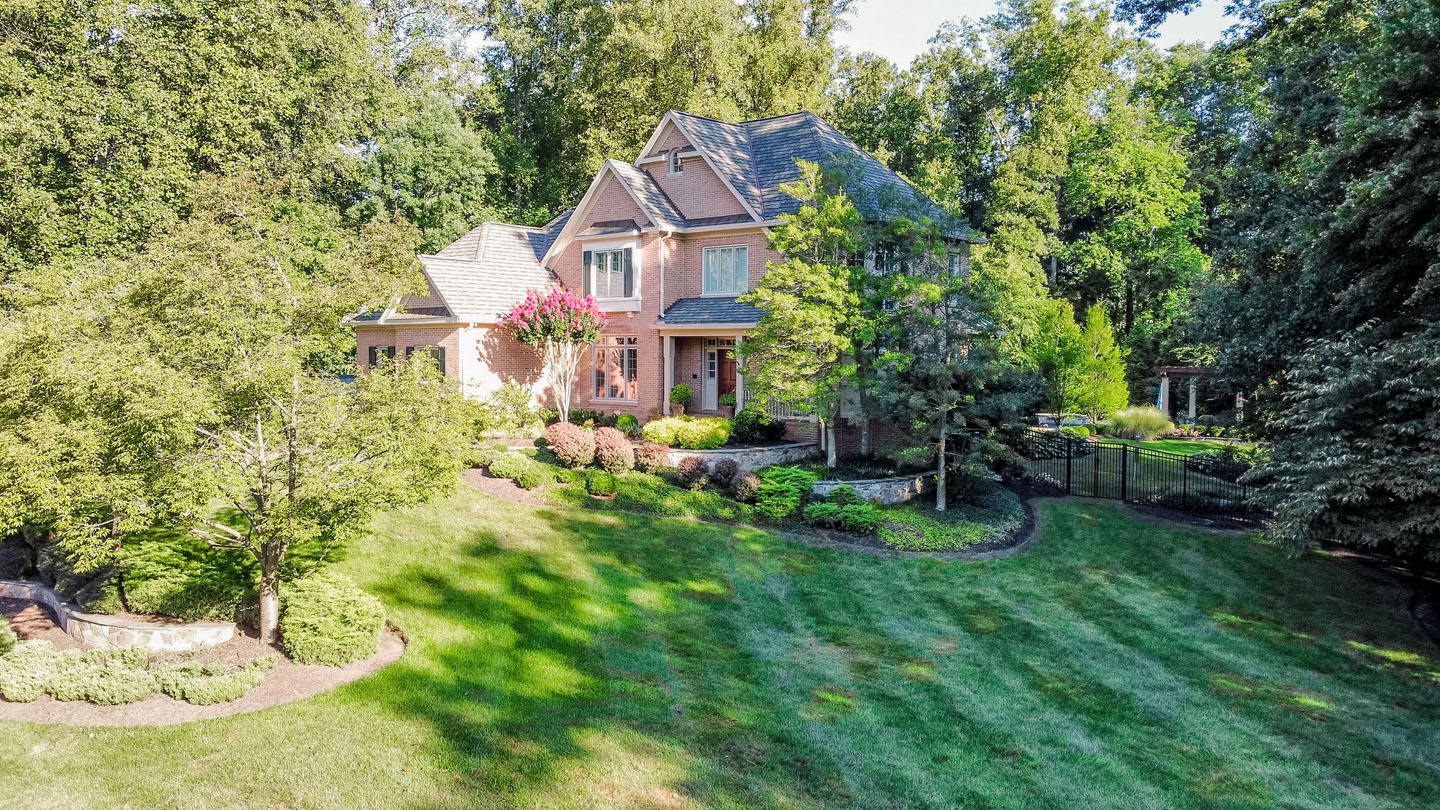 Why Choose Lucas & Clark Grounds Company for Grading and Leveling?
Expertise and Experience: With years of experience in the landscaping industry, our knowledgeable team has the skills and expertise to handle grading and leveling projects of any scale. We stay updated with the latest techniques and industry standards to deliver superior results
Attention to Detail: We take pride in our meticulous approach to proper grading and leveling. Our team pays close attention to every contour, slope, and elevation, ensuring a precise and even surface. We work diligently to create a foundation that allows for seamless construction, proper drainage, and aesthetically pleasing landscapes.
Quality Results and Customer Satisfaction: Our goal is to exceed your expectations. We strive for excellence in every landscaping project we undertake, delivering quality results that enhance the functionality and beauty of your outdoor space. Your satisfaction is our priority, and we work closely with you to ensure your vision is brought to life.
Schedule your grading service now and unlock the full potential of your outdoor space with Lucas & Clark Grounds Company.
Transform Your Outdoor Space with Lucas & Clark Grounds Company
Contact us today to schedule your grading service and experience the difference of working with a trusted landscaping partner. Let Lucas & Clark Grounds Company create a level and functional landscape that enhances the beauty and value of your property. Serving the Great Falls, McLean, Vienna, North Arlington, and Leesburg areas