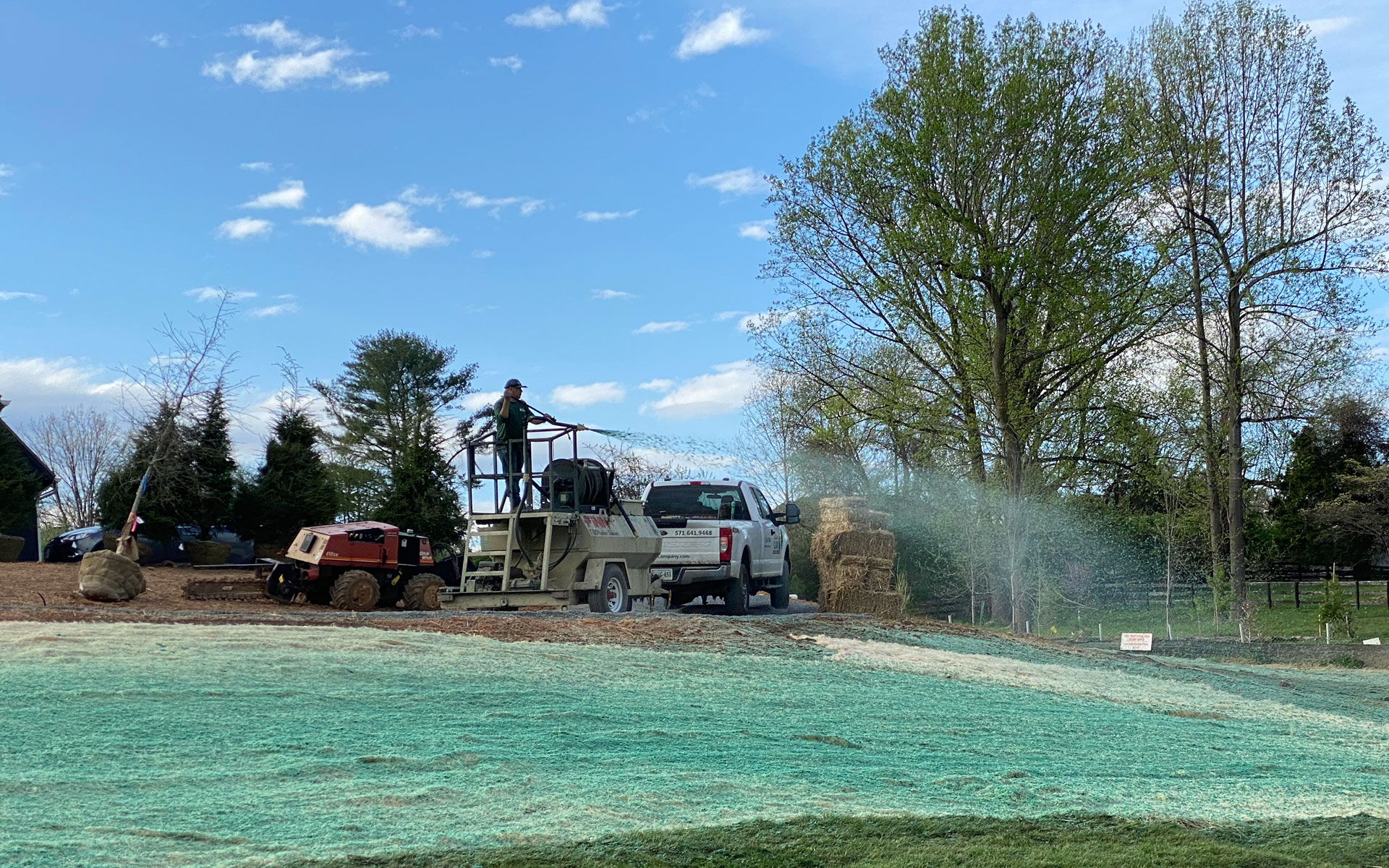 Professional Soil Amendment Service for Healthy and Vibrant Landscapes
Welcome to Lucas & Clark Grounds Company, your trusted partner for professional landscape and soil amendment services in the Great Falls, McLean, Vienna, North Arlington, and Leesburg areas. We understand the importance of healthy soil in creating a vibrant and thriving landscape. Our dedicated team of landscape experts specializes in soil analysis, amendment recommendations, and application to ensure optimal soil health for your property.
Lucas & Clark Provides the Following Expert Soil Amendment Services:
Soil Analysis: Our soil experts conduct thorough soil analysis to understand its composition, pH level, nutrient deficiencies, and overall health. This analysis helps us tailor our soil amendment recommendations specifically to your property's needs. We take into account factors such as existing plantings, existing soil structures, environmental conditions, and your desired landscape goals.
Nutrient Balancing: Soil amendment involves balancing essential key nutrients to promote healthy plant growth. We carefully select and apply organic amendments such as compost, organic matter, and natural fertilizers to enrich the soil with vital, nature-based nutrients. This process helps improve soil structure, fertility, and overall plant health.
pH Adjustment: Soil pH plays a crucial role in nutrient availability for plants. Our team assesses the soil's pH levels with a soil test and adjusts them as needed. We apply amendments such as lime or sulfur to ensure the soil's pH is within the optimal range for your desired turf and plantings, allowing them to absorb nutrients efficiently.
Organic Matter Enhancement: Organic matter is vital for soil health and fertility. We incorporate organic matter into the soil through techniques like topdressing, compost application, and organic Blended Top Soil Installation. This improves soil structure, moisture retention, and microbial activity, creating a favorable environment for plant root development and healthy growth.
Soil Structure Improvement: Our soil amendment services also focus on improving soil structure. We address issues such as compaction, water retention and drainage problems, and erosion control. By incorporating amendments like sand, perlite, or vermiculite, we enhance soil aeration, water infiltration, and overall root development.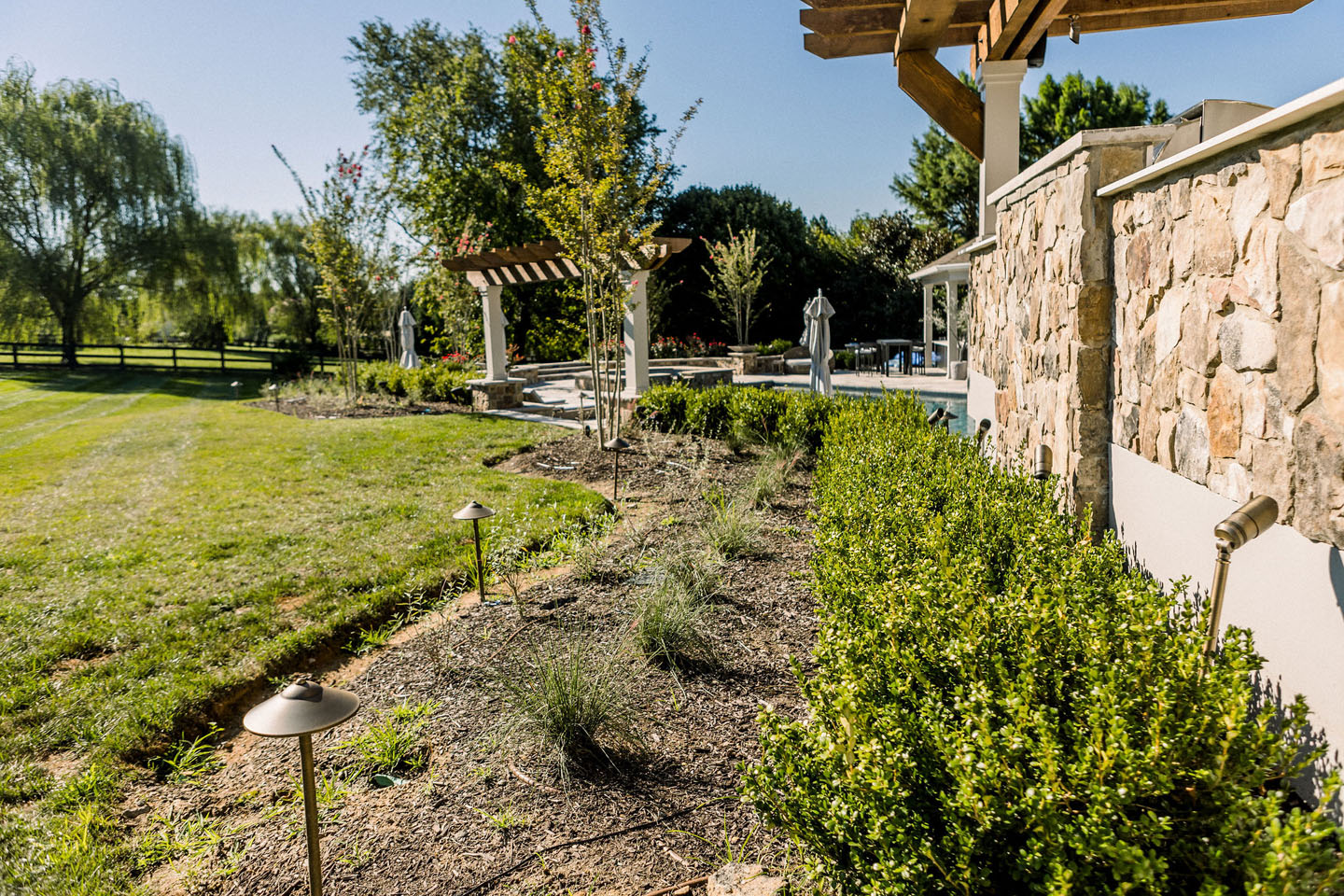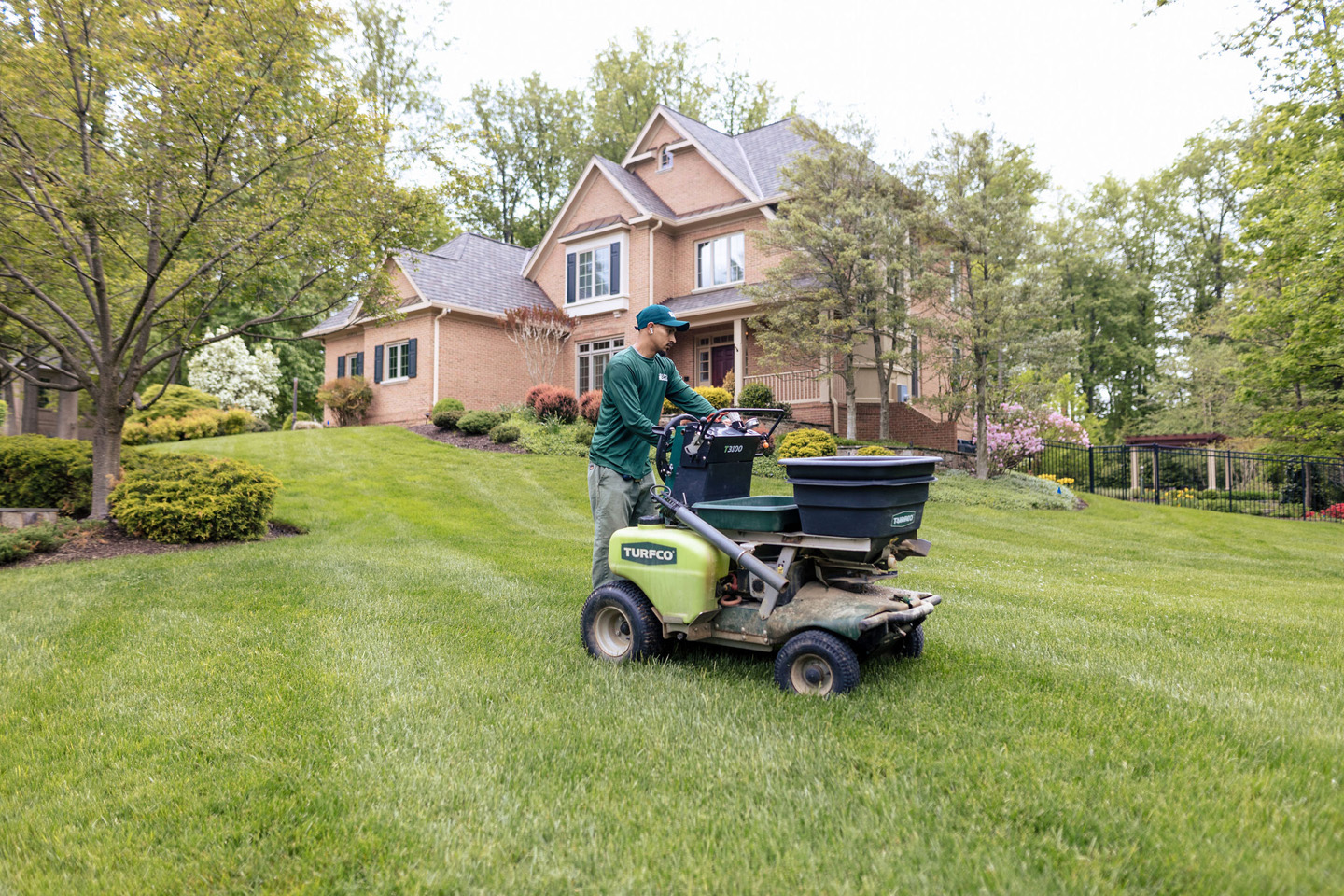 Why Choose Lucas & Clark Grounds Company for Soil Amendment Services?
Expertise and Experience: With years of experience in the landscaping industry, our knowledgeable team of soil experts understands the importance of proper soil amendment services. Our team has a deep understanding of soil science and amendment techniques. We stay updated with the latest research and best practices to deliver exceptional results for your soil health.
Customized Approach: We recognize that every property has unique soil conditions and requirements. Our team takes a personalized approach, considering the specific needs of your soil and desired landscape goals. We tailor our amendment recommendations and application methods to provide targeted solutions for your property.
Quality and Sustainability: We prioritize using high-quality organic amendments and environmentally friendly practices on all of our job sites. Our goal is to improve soil health in a sustainable and long-lasting manner, enhancing the overall sustainability of your landscape for years to come.
Schedule your soil amendment service now and take the first step towards a healthy, resilient, and flourishing landscape.
Transform Your Landscape with Lucas & Clark Grounds Company
Contact us today to schedule your soil amendment service and experience the difference of working with a trusted landscaping partner. Let Lucas & Clark Grounds Company help you achieve healthy, nutrient-rich soil for a vibrant and thriving landscape. Serving the Great Falls, McLean, Vienna, North Arlington, and Leesburg areas