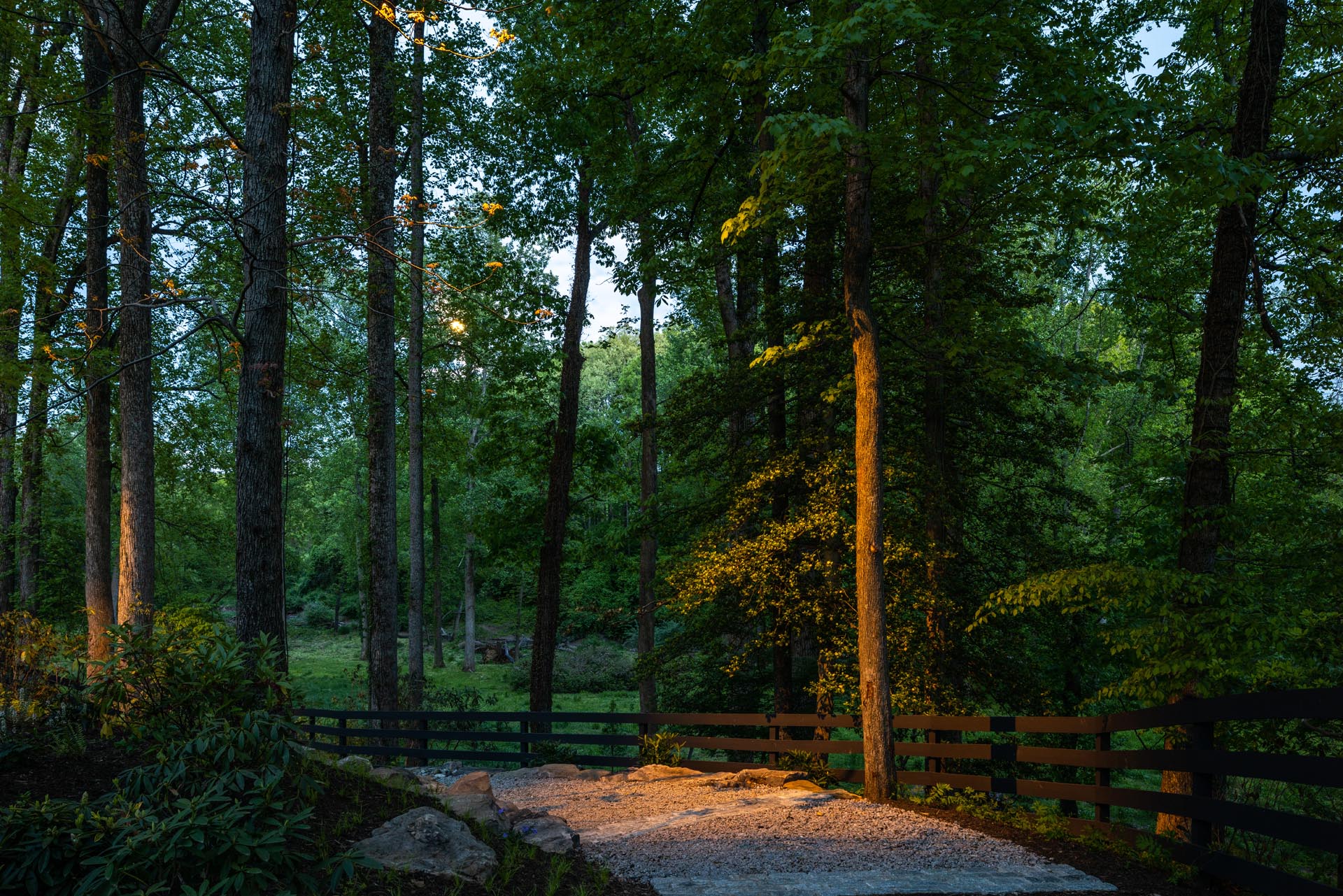 Illuminating Outdoor Spaces
Welcome to Lucas & Clark Grounds Company, your premier destination for creating exceptional lighting designs in the Great Falls, McLean, Vienna, North Arlington, and Leesburg areas. We specialize in transforming outdoor spaces with captivating lighting solutions that enhance the beauty, functionality, and safety of your property. Whether you desire a warm and inviting ambiance, accent lighting to highlight architectural features, or strategic pathway illumination, our team of experienced professionals is here to bring your vision to life.
Lucas & Clark Provides the Following Lighting Design Services:
Custom Landscape Lighting: Let us design and install custom landscape lighting that showcases the beauty of your property. We strategically position lighting fixtures to accentuate key features, create visual depth, and provide a welcoming atmosphere.
Architectural Lighting: Highlight the unique architectural elements of your home and outdoor structures with expertly placed exterior lighting fixtures. Our designs accentuate the lines, textures, and details, enhancing the overall aesthetics.
Pathway and Step Lighting: Ensure safe navigation through your outdoor space with elegant pathway and step lighting. Our lighting solutions combine functionality and style to guide your way and add charm to your outdoor environment.
Outdoor Living Area Lighting: Create an enchanting ambiance in your outdoor living areas with thoughtfully designed lighting. From patio retreats to poolside oases, our team will select the perfect outdoor lighting fixtures to transform your space into an inviting sanctuary.
Security Lighting: Protect your property at night with strategically placed security lighting that deters intruders and ensures a sense of safety. Our professionals will design lighting systems that provide adequate visibility and peace of mind.
Energy-Efficient Solutions: We prioritize energy efficiency in our lighting designs, incorporating LED technology and smart controls to reduce energy consumption without compromising on the visual impact or curb appeal.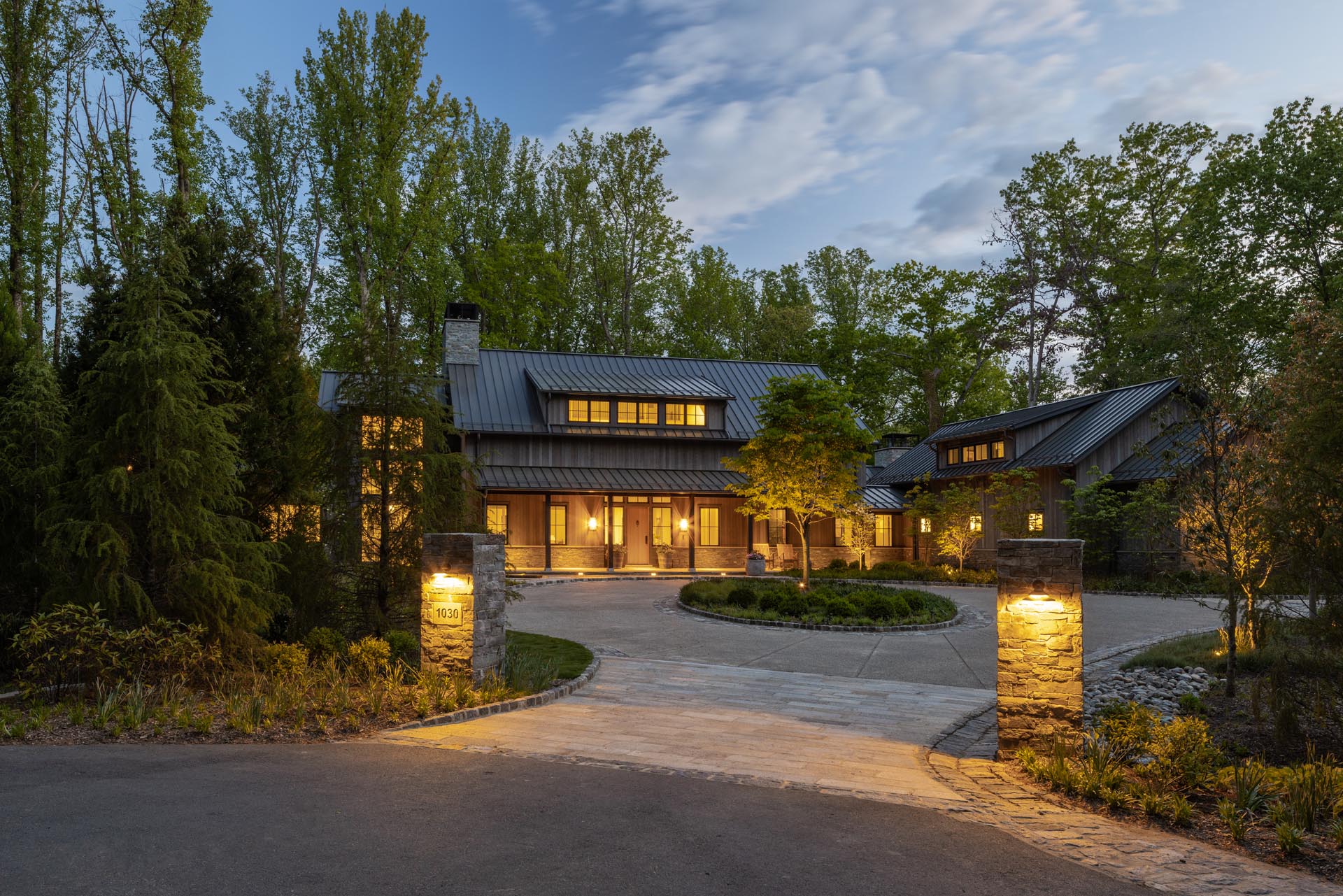 Why Choose Lucas & Clark Grounds Company for Lighting Design?
Expertise and Experience: With years of experience in landscape lighting services, our knowledgeable design team has the expertise to create captivating and functional lighting solutions. We stay up-to-date with the latest industry trends and technologies to deliver innovative designs that surpass your expectations.
Personalized Approach: We understand that each property is unique, and we take the time to listen to your needs and preferences. Our team will collaborate closely with you throughout your lighting project to design a lighting system that perfectly suits your outdoor space.
Quality and Craftsmanship: We source top-quality lighting fixtures and components from trusted manufacturers, ensuring durability, longevity, and visual appeal. Our attention to detail and commitment to superior craftsmanship guarantee exceptional results and aesthetic appeal.
Contact us today to schedule a consultation and let us bring your outdoor living space to life with exceptional lighting design.
Transform Your Outdoor Space with Lucas & Clark Grounds Company
Ready to illuminate your outdoor space and create a captivating, perfect atmosphere for guests? Contact Lucas & Clark Grounds Company today for professional lighting design services in the Great Falls, McLean, Vienna, North Arlington, and Leesburg areas. Let our experts in outdoor lighting designs transform your property into a stunning oasis that shines day and night.