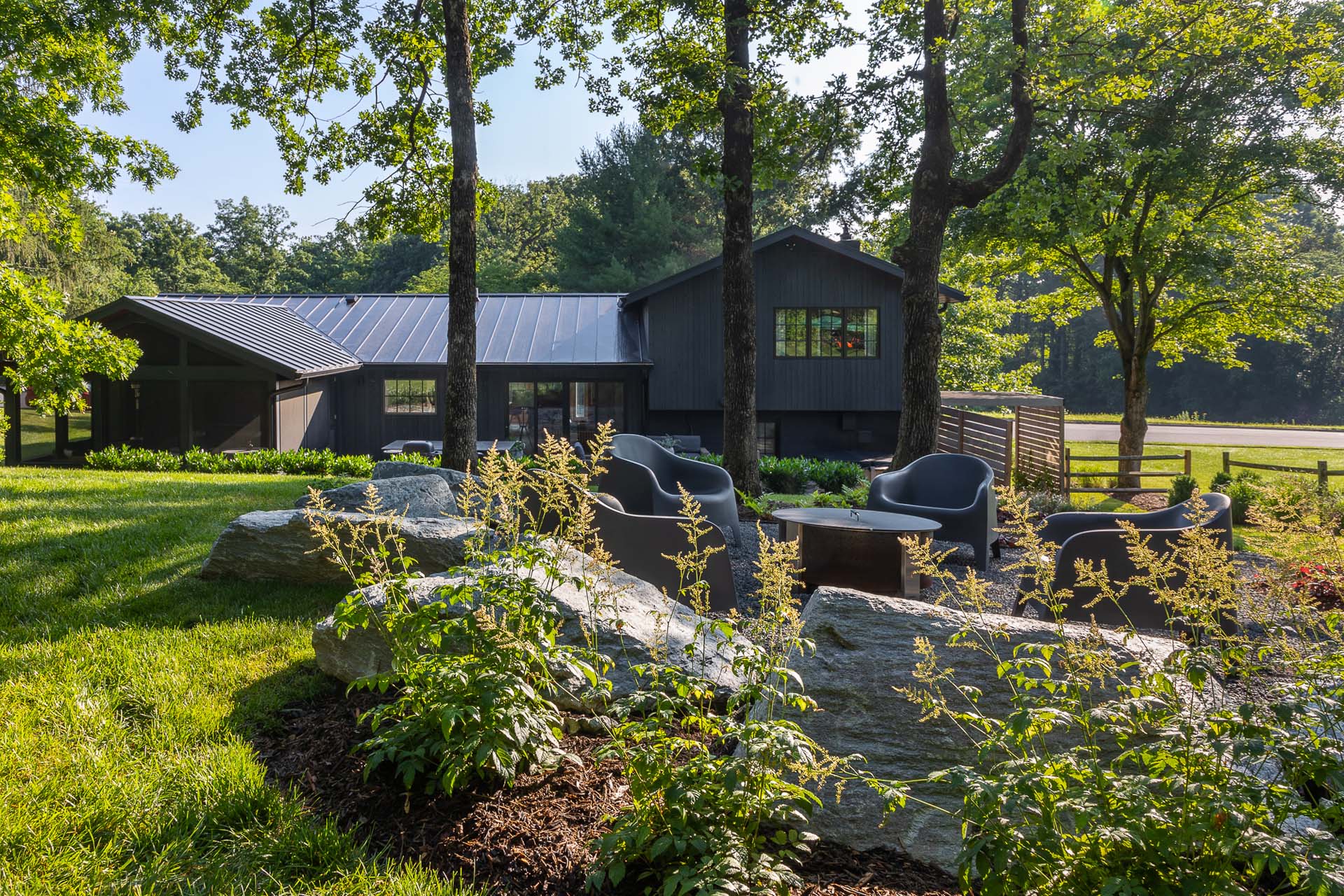 Expert Plant & Tree Installation
Enhance the beauty and value of your northern Virginia property with our professional plant and tree installation services. At Lucas & Clark Grounds Company, we understand the importance of selecting and installing the right plants and trees to create a stunning landscape that suits your vision and enhances your outdoor space. Whether you're looking to add a touch of elegance, create shade and privacy, or incorporate natural elements into your surroundings, our team of experts is here to help.
Lucas & Clark Provides the Following Plant & Tree Installation Services:
Large / Mature Tree Installation: Experience the immediate impact and beauty of mature trees with our large tree installation services in the Great Falls, McLean, Vienna, North Arlington, and Leesburg areas. Our team is skilled in handling and planting large trees to ensure proper root establishment and healthy growth. Whether you're looking to create a focal point in your yard or add shade and privacy, our selection of high-quality, mature trees will transform your landscape.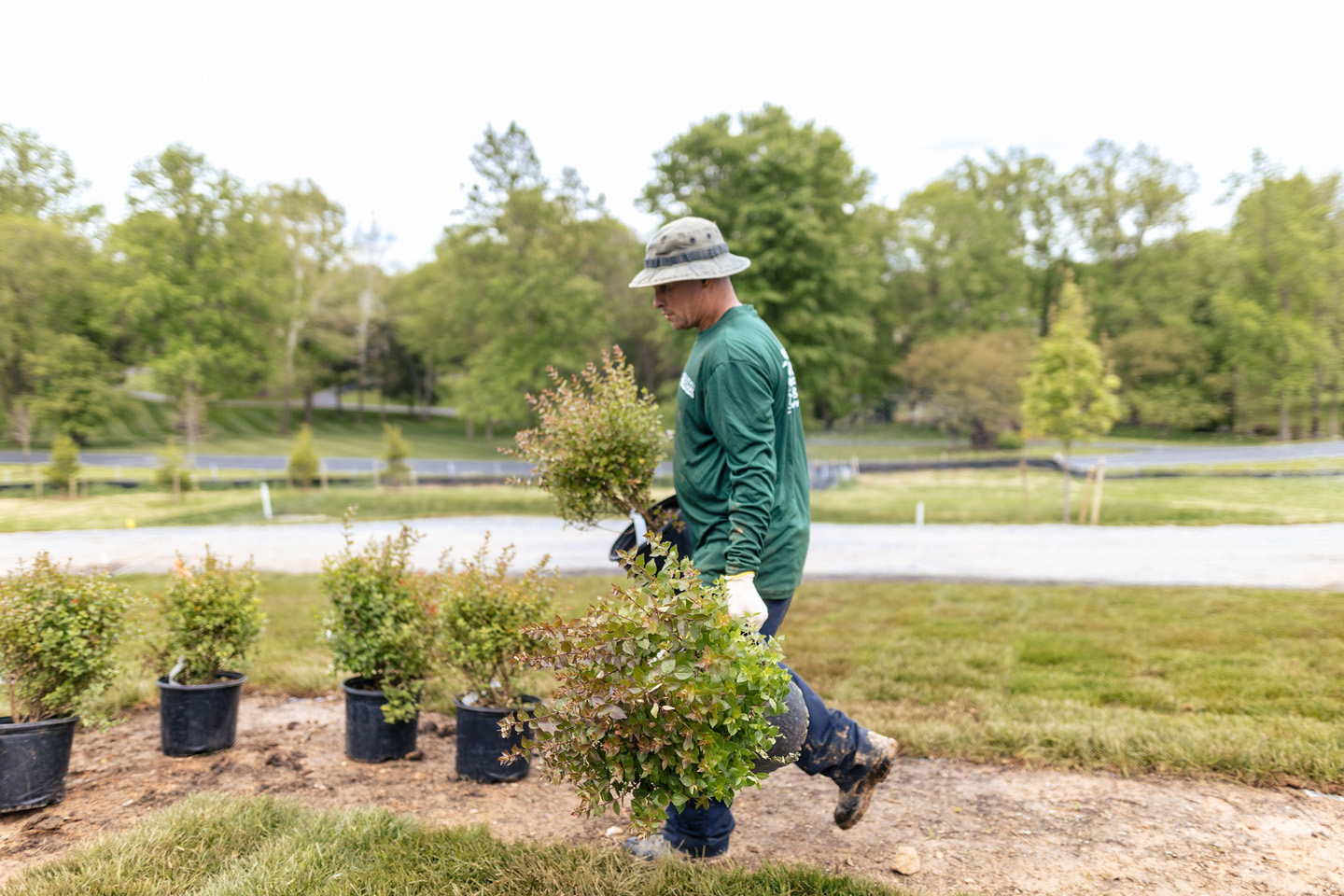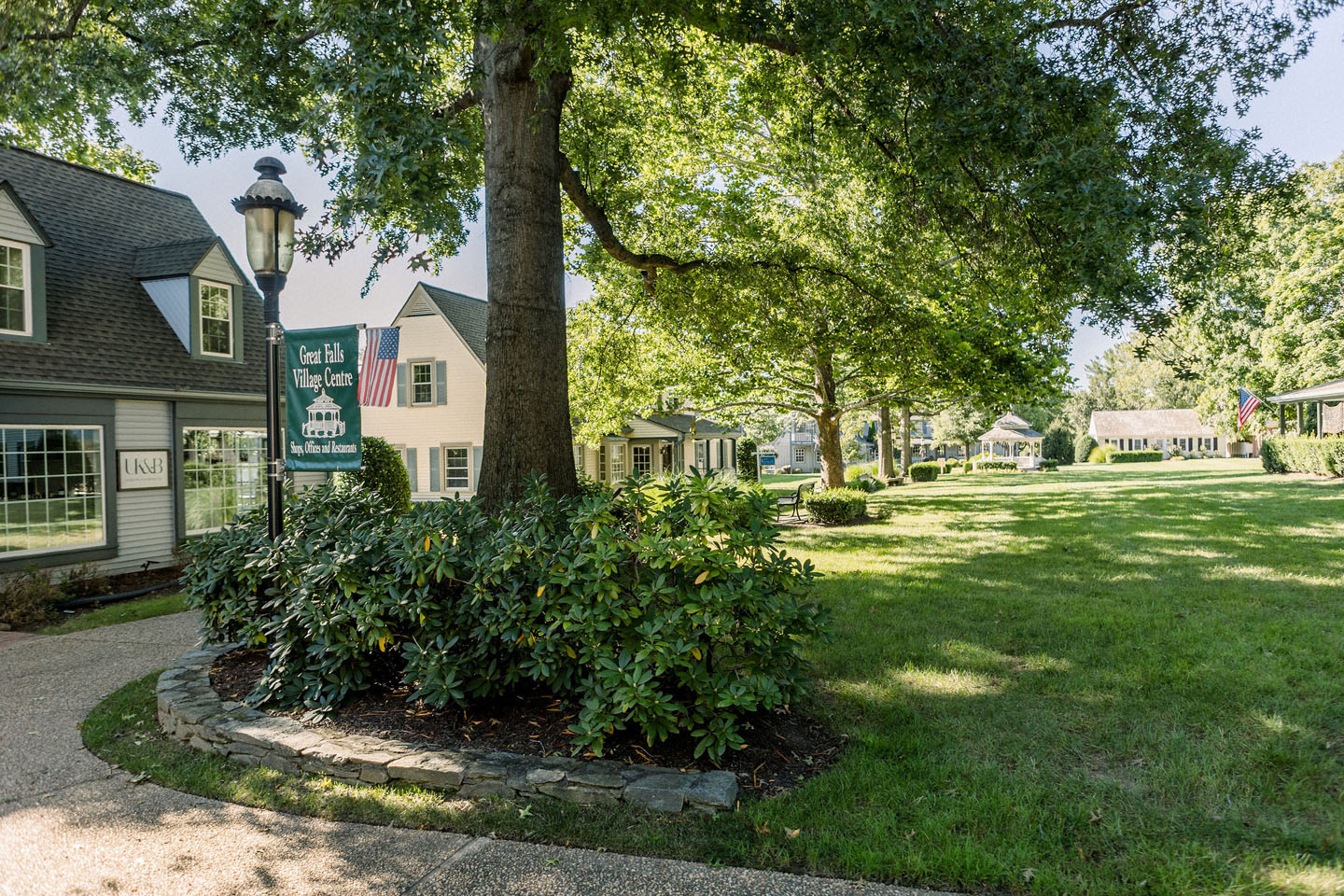 Why Choose Lucas & Clark Grounds Company for Plant & Tree Installation?
Expertise and Experience: With years of experience in the industry, our knowledgeable team understands the unique needs and requirements of different plant species and trees. We carefully assess your property, considering factors such as soil conditions, sunlight exposure, native species, plant species density, and aesthetics, to recommend the most suitable plants and trees for installation.
Quality and Selection: We source our plants and trees from reputable nurseries, ensuring that you receive high-quality specimens that are healthy and thriving. Our diverse selection includes a wide range of plant varieties, from flowering shrubs to majestic evergreens, from native plant species to non-native plants, to cater to your specific preferences, design goals, and the unique features of your area in northern Virginia.
Professional Installation: Our skilled team is equipped with the expertise and tools needed to execute flawless plant and tree installations. We prioritize proper planting techniques, ensuring optimal soil preparation, correct planting depth, and adequate root care to promote strong, long-lasting growth.
Personalized Approach: We understand that each property and client is unique. That's why we take the time to listen to your preferences, assess your landscape, and offer customized solutions that align with your vision. Our goal as your development partners is to exceed your expectations and create a landscape that brings you joy and satisfaction.
Contact us today to schedule a consultation in the Great Falls, McLean, Vienna, North Arlington, or Leesburg areas and let us help you create a landscape that will be the envy of the neighborhood.
Transform your Landscape with Lucas & Clark Grounds Company
Ready to enhance your outdoor space with the beauty of plants and trees? Trust the experts at Lucas & Clark Grounds Company for professional plant and tree installation services. Whether you desire the grandeur of large, mature trees or a variety of carefully selected plants to create a vibrant garden, our team is dedicated to bringing your vision to life.